Campus Instant Image
Online Services(Chinese)
Vacancies for the academic year 2022/2023
We are looking for innovative and collaborative practitioners for the position of Kindergarten/ Primary English Teacher.
Duties
- Teach English with multi-media teaching resources or e-learning platforms 
- Help build a language-rich school environment to facilitate English language learning
- Organize, support and take part in school events, outings and activities
- Assist in developing English curricula
Requirements
- A university degree and preferably teaching qualification
- Experience in teaching English to kindergarten/ primary school students is preferable
- Responsible, energetic, patient, and passionate about teaching young learners
- Good organizational and communication skills
- Possess Macau ID
- Fluent in English, preferably native and / or near-native
Please send your cover letter and resume to the Assistant to Principal, Avenida de Horta e Costa, No.7, Macau or kwong@puiching.edu.mo.
All personal data collected will be used only for Pui Ching Middle School recruitment.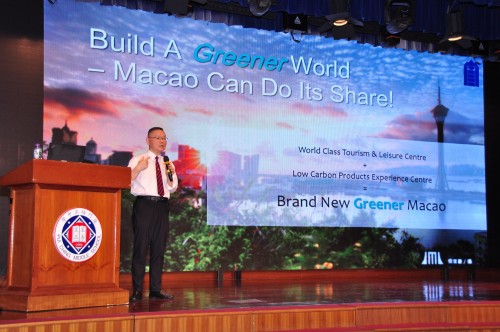 Our Senior 2 students and teachers attended a talk this afternoon on low-carbon development in Macao.  The talk was given by Dr. Choi Sai Peng, our member of board of directors and president of the Macao Urban Planning Institute.  Dr. Choi discussed China's goals of carbon peaking and carbon neutrality and the social and economic development of the Great Bay Area.
As the first school in China to participate in the zero-carbon emissions scheme, Pui Ching encourages students to be aware of the importance of reducing carbon emissions and to practice living a low-carbon lifestyle.  Students actively asked questions on various issues to Dr. Choi after the talk and learned much from the discussion.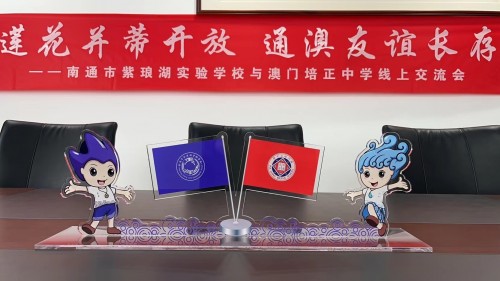 Pui Ching engaged in online exchange with Zilanghu Experimental School of Nantong on September 9.  The two schools shared their founding principles and teaching methodologies, laying a solid foundation for future cooperation.  It is hoped that in the future, both schools can pay visits to each other for academic exchange activities.
Representatives of Pui Ching Middle School who participated in the online exchange session included Principal Kou Kam Fai, Vice-Principals Kuok Keng Man, Chan Keng Lim and Ieong Pui Ian, Director Leong Veng Tong of the Moral Education Office, Director Fung Sio Han of the Primary School Academic Affairs Office, and Director Wong Kit Peng of the Primary School Moral Education Office.  Representatives of Zilanghu Experimental School included Principal Zhou Shi Jian, Vice-Principals Yi Jun, Zuo Xiu Li and Wang Hai Xia, and Director Zhang Yan.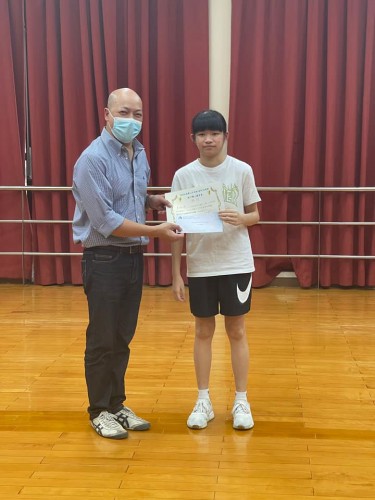 Senior 2C student Ng Weng In won the championship in the Macao Table Tennis Open Competition for the Hearing-Impaired.  Congratulations to Ms. Ng on her outstanding achievement!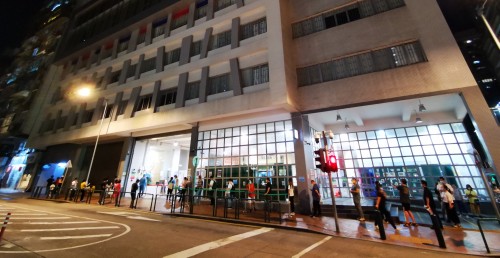 The Pui Ching Covid testing station concluded its month-long testing period on August 2 at 10pm. The government closed twelve of the city's Covid testing stations on August 3, including the Pui Ching station and ten other stations located within schools.
After the closure of the stations, residents can get their Covid test at other testing stations, such as that at Tap Seac Gallery, Mong-Ha Villas, and Flora Park.
The school will be arranging for teachers and students to return to school next week to pick up their belongings from the classroom.