Campus Instant Image
Online Services(Chinese)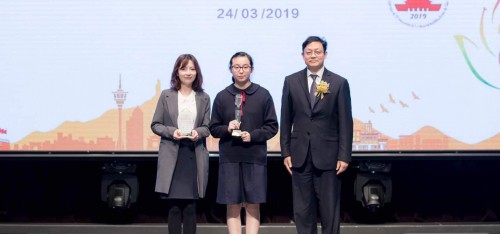 The Constitution and Basic Law Speech Contest was held today.  Secondary school student Tao Chong won the championship, the Best Interpretation Award and the Best Content Award.
The contest provided a platform for youths to narrate their own stories related to the Constitution and the Basic Law and spread knowledge about our legal system.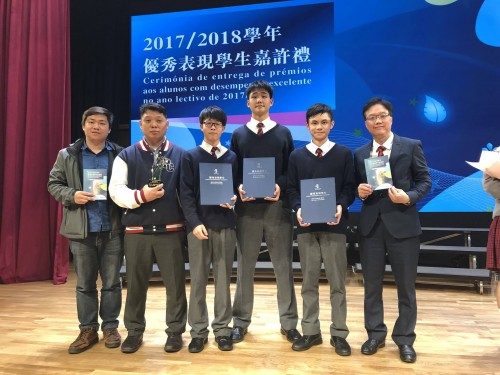 The 2017-2018 Outstanding Student Awards Ceremony was held today.  Pui Ching students Ho Man Chun, Lao Seong Hok, and Leong Man Hei entered for the Intel International Science and Engineering Fair 2018 (Intel ISEF) and won the Third Prize and Special Award.
Mr. Ho, Mr. Lao and Mr. Leong designed the Water Quality Control Automatic Apparatus, which can be used in waters of different depths.  The apparatus can also automatically collect various data on the water and detect sources of pollution.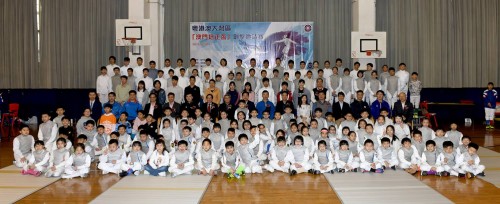 The Great Bay Area "Macao Pui Ching Cup" Fencing Invitational Competition was held from February 16th to 17th at the Pui Ching Stadium, attracting about 300 fencers from Guangdong, Hong Kong and Macao.  The opening ceremony was held today at noon.  The event gathered student and youth athletes from Guangzhou, Shenzhen, Zhuhai, Foshan, Jiangmen, Hong Kong and Macao.  The competition provided a platform for the young athletes to learn from each other.  Contestants in the competition were aged 8 to 18, and the competition featured the Epee, Saber and Foil Category.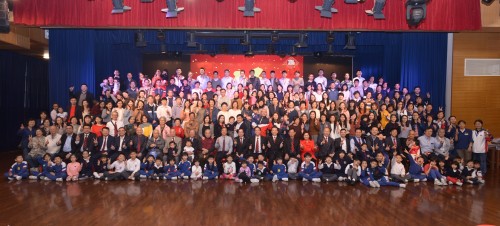 Representatives of the Pui Ching Alumni Association and the Parent-Teacher Association, teachers, school staffers and their family gathered in the school assembly hall today to share the festivities of Chinese New Year.  May the new year bring everyone warmth, hope, and every success!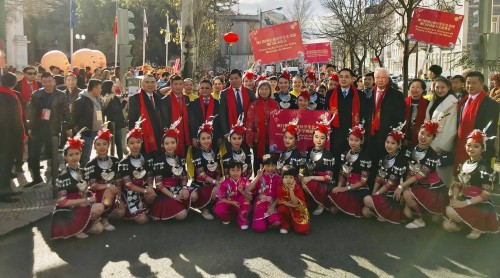 Upon invitation by the Macao Education and Youth Affairs Bureau, the Pui Ching Dance Team set out for Portugal on February 6th.  The team of 20 performed in Lisbon and Porto from the 6th to the 15th and participated in the 2019 Portugal Happy Spring Festival stage performance.  During their time in Portugal, the student dancers visited Chinese Ambassador to Portugal Cai Run as well as local schools and institutions.  The team also had the honor of dancing for the Porto Television Station.