Campus Instant Image
Online Services(Chinese)
Vacancies for the academic year 2022/2023
We are looking for innovative and collaborative practitioners for the position of Kindergarten/ Primary English Teacher.
Duties
- Teach English with multi-media teaching resources or e-learning platforms 
- Help build a language-rich school environment to facilitate English language learning
- Organize, support and take part in school events, outings and activities
- Assist in developing English curricula
Requirements
- A university degree and preferably teaching qualification
- Experience in teaching English to kindergarten/ primary school students is preferable
- Responsible, energetic, patient, and passionate about teaching young learners
- Good organizational and communication skills
- Possess Macau ID
- Fluent in English, preferably native and / or near-native
Please send your cover letter and resume to the Assistant to Principal, Avenida de Horta e Costa, No.7, Macau or kwong@puiching.edu.mo.
All personal data collected will be used only for Pui Ching Middle School recruitment.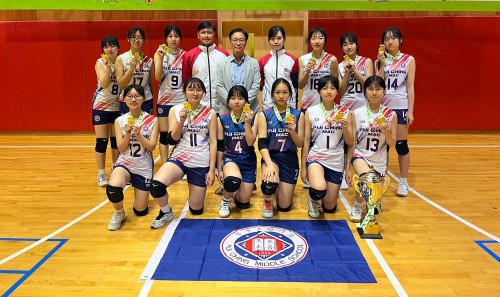 The Inter-School Women's Volleyball Category B Finals were held tonight.  Team A of our Women's Category B Volleyball Team outplayed Santa Rosa de Lima English Secondary School by 26:24, making this year the eleventh time we were crowned champion in the Inter-School Women's Volleyball Competition!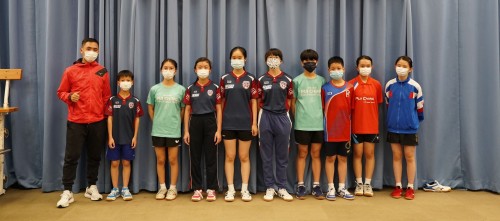 The Macao Youth Table Tennis Singles Competition was held for three days.  Award winners are as follows:
Men's Category:
Second place: Chan Hin In
Sixth place: Cheong Sio Fong
Eighth place: Kuan Io Seng
Ninth place: Tang Ho Fong
Tenth place: Lam Keng Cheng
Twelfth place: Mak Chi Chong
Women's Category:
First place: Kuan Cheok Lam
Second place: Cheong Chi Hun
Third place: Lei Man In
Fourth place: Lei Kuai Wai
Seventh place: Choi Ka Ian
Eighth place: Leong Hoi Cheng
Ninth place: Sou Chi Ieng
Twelfth place: Lao Chi Ieng
Thirteenth place: Choi Ka Iao
Fourteenth place: Tam Man Cheng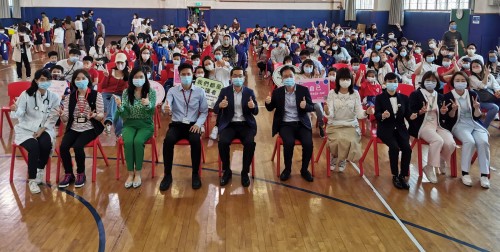 To lower the risk of a possible outbreak of the pandemic and to protect the health of children and youths, the Health Bureau has organized a special vaccination session at the schools, providing vaccination to school children aged 3 or above.  Over 600 students participated in the event.
If anyone could not attend the group vaccination, parents could choose other venues and dates for their children to be vaccinated.  It takes the body at least two weeks to produce antibodies after the vaccination.  The Health Bureau advises that parents should have their children aged 3 or above vaccinated as soon as possible.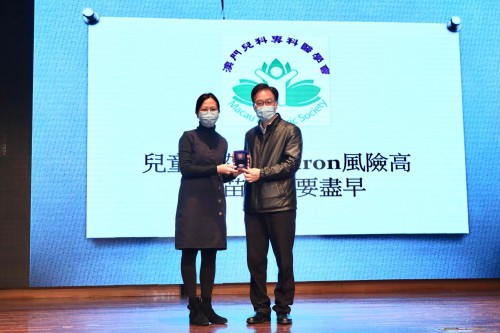 As Omicron cases surge, in order to promote understanding of the disease and its associated risks, Pui Ching held a talk today at the school assembly hall on the risks of Omicron for children and benefits of early vaccination.  150 parents attended the talk given by Dr. Ieong Weng San, Director of the Macau Pediatric Society.  Dr. Ieong patiently addressed the parents' questions about vaccination after the talk and Principal Kou expressed that the school would arrange for students to get vaccinated at the school after the Term 2 examination period. 
For more information on vaccination, please contact our school clinic at 28529333 (ext. 135 or ext. 139).