Campus Instant Image
Online Services(Chinese)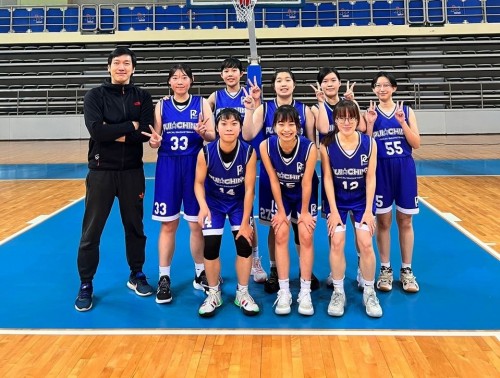 The 2021 Macao Basketball Association Women's Basketball Finals for the Youth Category were held last night.  Our young athletes demonstrated their great talent and resolve on the court and won the championship!
The awards ceremony will be held on the 27th of this month.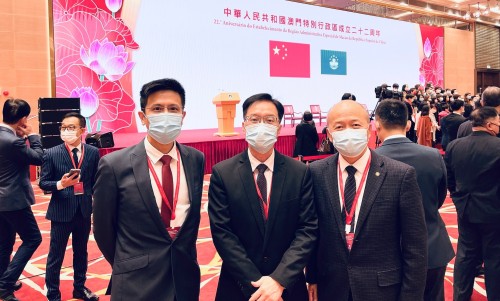 Principal Kou Kam Fai, Vice-Principal Kuok Keng Man, and Vice-Principal Chan Keng Lim had the pleasure of attending the cocktail party on December 20th for the 22nd anniversary of the founding of the Macao Special Administrative Region.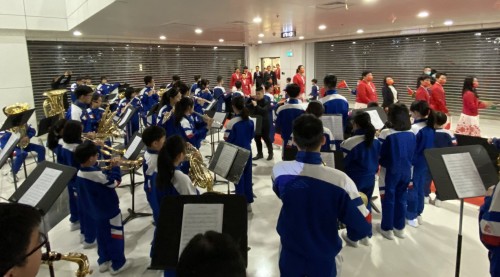 The Chinese Olympic delegation arrived in Macao on December 19.  The Pui Ching Wind Orchestra played The Athletes March to welcome the athletes at the harbor.  Our student athletes from the school basketball team, volleyball team, track and field team, fencing team, table tennis team, and rope skipping team presented flowers to the delegation.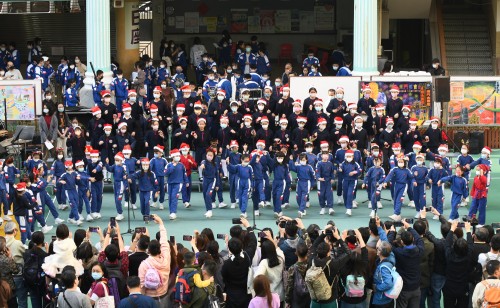 Students celebrated Christmas in their classrooms and set up carnival games around school for the special holiday season.  The game booths and Christmas performances spread joy and happiness among teachers and students.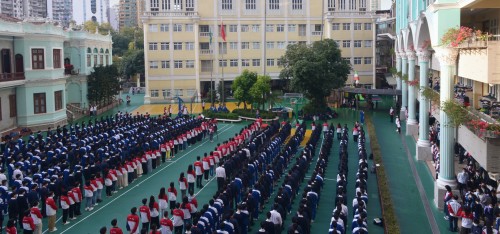 Pui Ching held the flag-raising ceremony at 8am today to celebrate the 22nd anniversary of the founding of the Macao Special Administrative Region.  Our school's flag-raisers entered the sports ground with the national flag and the regional flag in early morning.  As the national anthem was played, teachers and students stood in solemn silence.  Pastor Ao Ieong led the prayer, giving thanks for the continuous operation of the school during Covid-19 and asking for God's blessing for the prosperity of our country.
Principal Kou pointed out in his speech that while Covid-19 has brought challenges to our economy and education, he believes we can promote education reform through e-learning and foster growth in both teachers and students.
With the implementation of the Guangdong-Macao In-Depth Cooperation Zone in Hengqin, Macao has the opportunity to enhance its ties with both the Great Bay Area and the Cooperation Zone.  Principal Kou expressed that the development of our country, the accomplishments of our region, and the achievements of our school are all results of everyone's hard work.  He encouraged students to broaden their horizons, embrace innovation, welcome new opportunities, and contribute to society to the best of their abilities.