Campus Instant Image
Online Services(Chinese)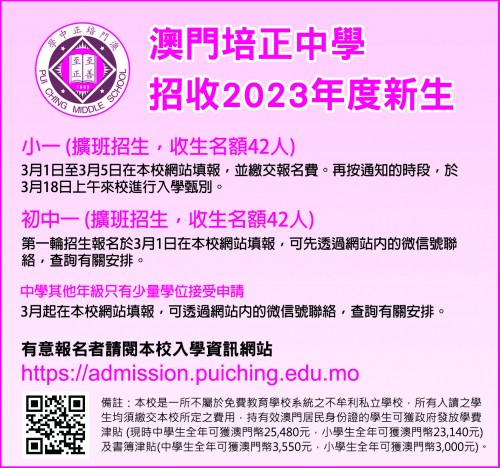 We are accepting new students for Grade 1 and Grade 7 for the 2023-2024 academic year. For details, please visit the following website or contact us through the WeChat QR code on the website.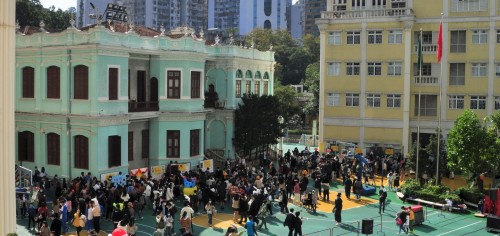 The Chinese New Year carnival was held today, showcasing many fun games and activities.  Student singers and dancers from both the secondary school and the primary school performed in the event and the school orchestra played musical pieces from different countries.  Joy spread to every corner of the school.
The theme of the carnival this year was gratitude.  Students designed game booths on the theme to encourage participants to remember to always give thanks for the blessings in life.  The carnival had been scheduled to be held before the Christmas vacation last year but was postponed due to the pandemic.  The hard work of teachers and students made the event a success this year.  Many thanks to our teachers and students!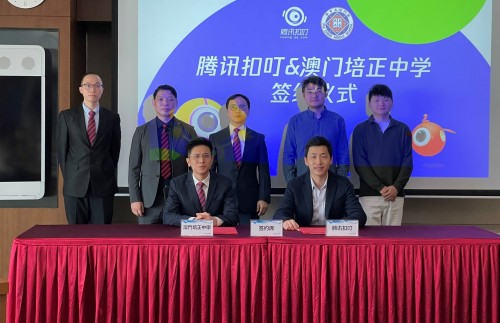 Pui Ching Middle School and Tencent Holdings Ltd. sealed their cooperation by signing an agreement on education and training on January 14.  Pui Ching and Tencent aim to promote student literacy in artificial intelligence by strengthening teacher training and developing new curricula.  It is hoped that the cooperation among industry, educational institutions and research facilities will help to integrate educational resources and foster young talents in innovation and technology.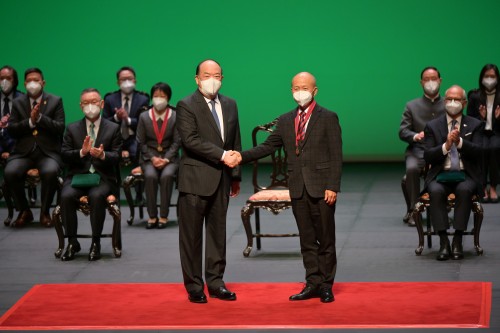 The Macao S.A.R. government held an awards ceremony this afternoon to give recognition to individuals and entities who have made great contribution to society and demonstrated outstanding achievements.  Our Vice-Principal Kuok Keng Man was conferred the Cultural Merit Medal.  Macao Chief Executive Ho Iat-Seng presented the award to our vice-principal.  Congratulations to Vice-Principal Kuok!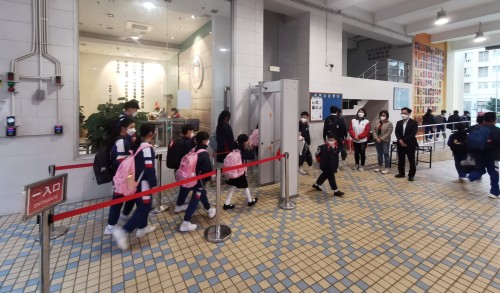 Following an outbreak of the Covid-19 pandemic, classes resumed on January 9 for our kindergarten, primary school, and secondary school. 
According to the requirement of the Education and Youth Development Bureau, teachers and students who have not been infected by Covid-19 since November 28, 2022 need to upload the result of their Rapid Antigen Test before they come to school every day.  Teachers and students whose results are positive should not come to school.