Campus Instant Image
Online Services(Chinese)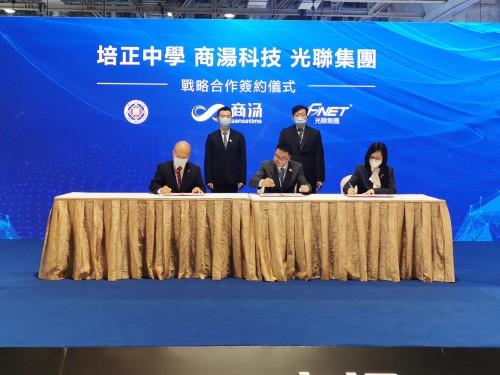 Our school management and teachers from the Mathematics Department and Technology Department visited Beyond Expo Macao 2021 this afternoon.  On behalf of our school, Vice-Principal Kuok Keng Man signed a partnership agreement with SenseTime Artificial Intelligence Software Provider and United Radiant Technology Corporation.  Partnership with SenseTime and United Radiant has allowed us to achieve great outcomes in AI education over the years.  With the signing of our new agreement, we look forward to opening a new page in technology education.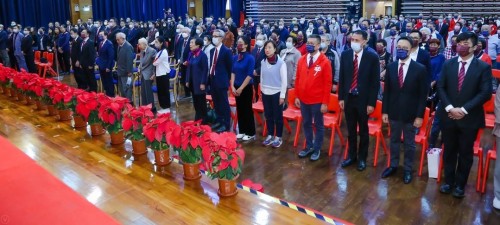 Today is Pui Ching's Alumni Day.  Many graduates of the school returned to our alma mater for the celebration ceremonies.  The event hosted alumni celebrating their 65th anniversary, 50th anniversary, 45th anniversary, 40th anniversary, 35th anniversary, and 25th anniversary respectively.  Principal Kou Kam Fai, President Wong Hon Kin of the Alumni Association, former principals Hong Hin Ieong and Lei Cheong Lap, and teachers that have taught the graduates all gathered for the special day.  Many alumni sponsored scholarships for current students and activity funds for retired teachers and the Alumni Association.  The anniversary dinner was held at the Federal Restaurant in the evening and hosted over 300 guests.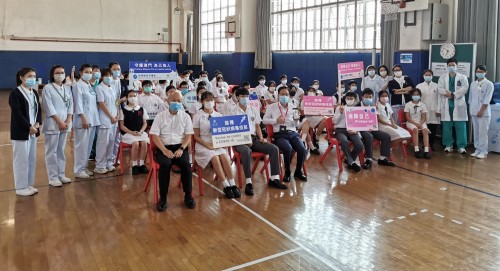 Medical staff from the Health Burau came to our school today to provide vaccination to over 300 students.  The S.A.R. government encourages everyone to take action to protect themselves and others.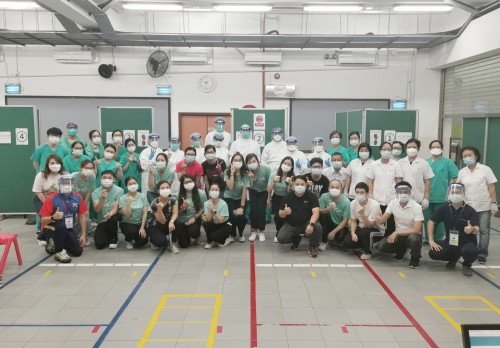 The third city-wide Nucleic Acid Amplification Test was scheduled to be completed within 72 hours.  The testing finished ahead of schedule before 9pm tonight.  The 41 testing sites were reduced to 6 general sites and 3 self-pay sites for the remainder of the testing work.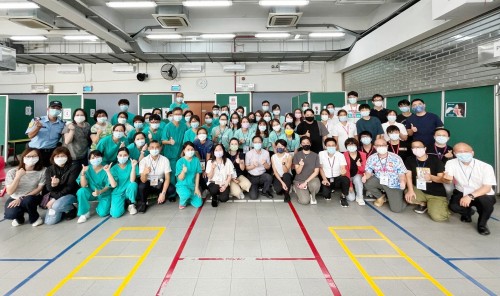 Pui Ching Middle School served as one of the testing sites for the second city-wide Nucleic Acid Amplification Test.  The testing was completed within 72 hours.  We extend our gratitude to all the frontline staff, support staff and volunteers for their hard work and are thankful to the residents for their cooperation.