Campus Instant Image
Online Services(Chinese)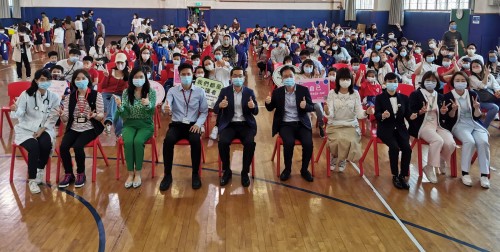 To lower the risk of a possible outbreak of the pandemic and to protect the health of children and youths, the Health Bureau has organized a special vaccination session at the schools, providing vaccination to school children aged 3 or above.  Over 600 students participated in the event.
If anyone could not attend the group vaccination, parents could choose other venues and dates for their children to be vaccinated.  It takes the body at least two weeks to produce antibodies after the vaccination.  The Health Bureau advises that parents should have their children aged 3 or above vaccinated as soon as possible.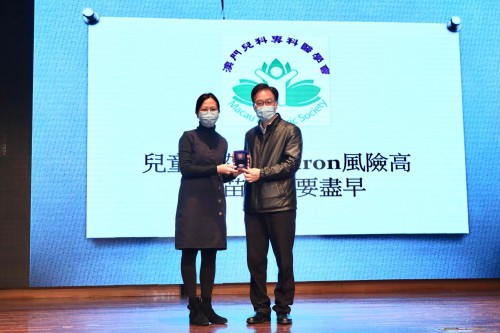 As Omicron cases surge, in order to promote understanding of the disease and its associated risks, Pui Ching held a talk today at the school assembly hall on the risks of Omicron for children and benefits of early vaccination.  150 parents attended the talk given by Dr. Ieong Weng San, Director of the Macau Pediatric Society.  Dr. Ieong patiently addressed the parents' questions about vaccination after the talk and Principal Kou expressed that the school would arrange for students to get vaccinated at the school after the Term 2 examination period. 
For more information on vaccination, please contact our school clinic at 28529333 (ext. 135 or ext. 139).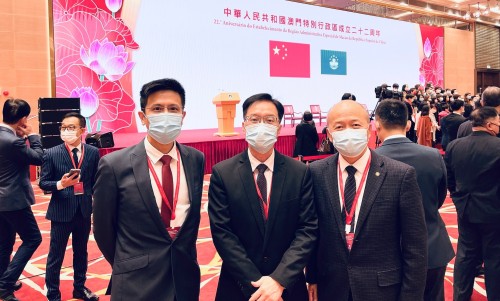 Principal Kou Kam Fai, Vice-Principal Kuok Keng Man, and Vice-Principal Chan Keng Lim had the pleasure of attending the cocktail party on December 20th for the 22nd anniversary of the founding of the Macao Special Administrative Region.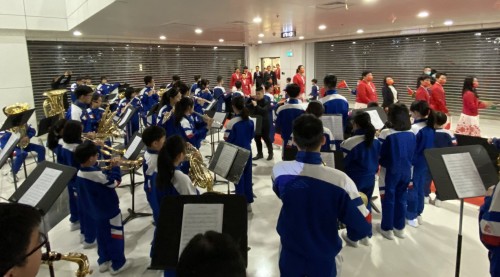 The Chinese Olympic delegation arrived in Macao on December 19.  The Pui Ching Wind Orchestra played The Athletes March to welcome the athletes at the harbor.  Our student athletes from the school basketball team, volleyball team, track and field team, fencing team, table tennis team, and rope skipping team presented flowers to the delegation.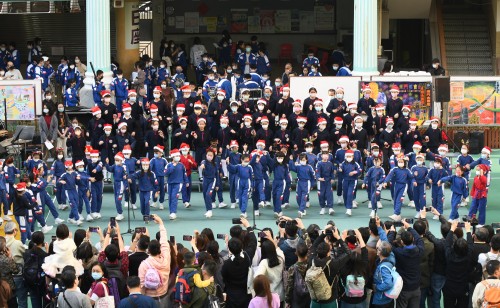 Students celebrated Christmas in their classrooms and set up carnival games around school for the special holiday season.  The game booths and Christmas performances spread joy and happiness among teachers and students.