Campus Instant Image
Online Services(Chinese)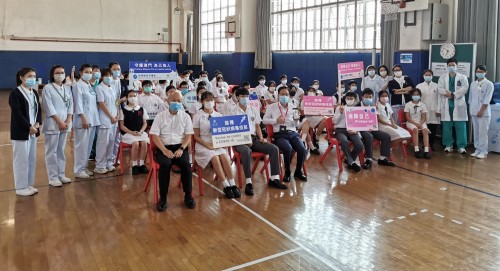 Medical staff from the Health Burau came to our school today to provide vaccination to over 300 students.  The S.A.R. government encourages everyone to take action to protect themselves and others.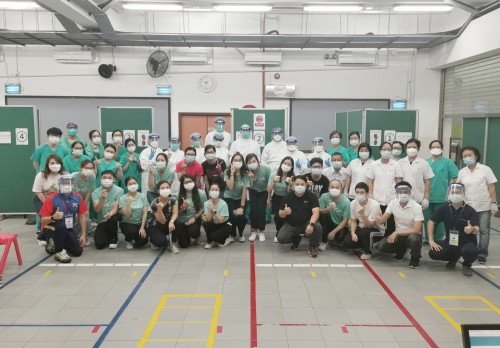 The third city-wide Nucleic Acid Amplification Test was scheduled to be completed within 72 hours.  The testing finished ahead of schedule before 9pm tonight.  The 41 testing sites were reduced to 6 general sites and 3 self-pay sites for the remainder of the testing work.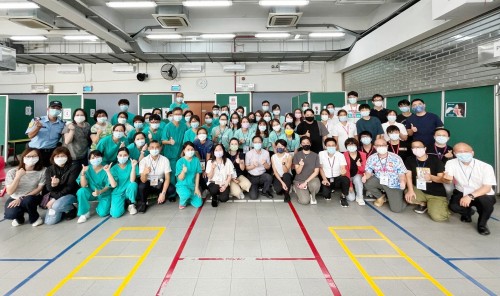 Pui Ching Middle School served as one of the testing sites for the second city-wide Nucleic Acid Amplification Test.  The testing was completed within 72 hours.  We extend our gratitude to all the frontline staff, support staff and volunteers for their hard work and are thankful to the residents for their cooperation.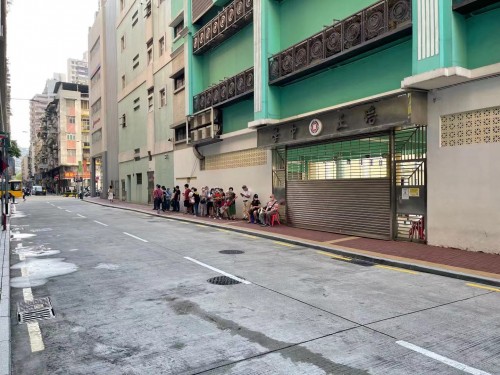 As per the request of the Education and Youth Development Bureau, as of August 3, 2021, all schools must discontinue activities and courses held at the school and cancel or postpone all field trips.  All schools are prohibited from being open to the public.
Any students and teaching staff who are experiencing a fever, cough or sore throat are required to report to the authorities and the hospital.  Anyone who displays such symptoms is prohibited from returning to school until they have fully recovered.
Starting at 9am on August 4, every resident of Macao must be tested for Covid-19.  Pui Ching is utilized as one of the many testing centers throughout the city.  Residents can make an appointment and get tested at one of the 41 testing centers in Macao within the next three days.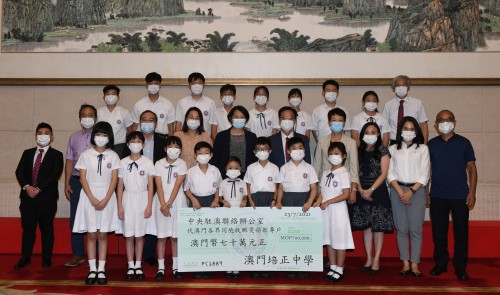 In response to the flood in Henan Province, Pui Ching donated to the disaster-stricken district the MOP$700,000 which it raised earlier this month through the English charity musical put forth by the Pui Ching Wind Orchestra and our primary school students.
Principal Kou and 24 teacher and student representatives visited the Liaison Office of the Central People's Government in the Macao S.A.R. this afternoon to donate the fund and were received by Deputy Director Yan Zhi Chan. 
Pui Ching has been holding fundraising events since 2013.  To date, we have donated to various organizations and regions, including the United Nations International Children's Emergency Fund (UNICEF), the Valley of Blessings Charity Association of Portugal, Yingde City of Guangdong Province, Gansu Province, and Africa.  We hope to instill in our students social responsibility and a sense of local and global identity.